FAVOURITES
Visit Anecdotes from the Open House Front Lines
1995 Dundas Street W, Roncesvalles
On the hunt for a unique site condition? Here you go! Listed this week with offers being reviewed on December 2nd, this row end is a stand out. In a block with consistent, 2 storey storefronts on the south side of Dundas W, just West of Sorauren, this end unit is the prize, with Columbus Parkette directly to the east and lane to the south. While only 16' wide, the lot is 110' long with neighbouring precedent for both additional building depth and garage height. The site potential is easy to see. But the invisibles are great too, with combined commercial and residential zoning, and low taxes. Such a unique moment in the city's fabric, I hope the buyer has the vision and capacity to turn it into something good.
The challenge with this one, and any property that's attractive for its potential, is the premium it commands. It may seem counter intuitive that a property, that's valued only for the land it's on, should be the type to come at a premium, but it does. Opportunity is highly valued by many at the moment, and the many usually push the price up, up and away.
Listed by Homelife / City Hill Realty Inc. Brokerage / Jonathan Silva / Eduino Silva
3+1 Beds / 2 Baths / 2 Kitchens / 6'10" Basement Ceiling Height, 1 Detached Garage Parking / $599,999 / Sold for 38% Above Ask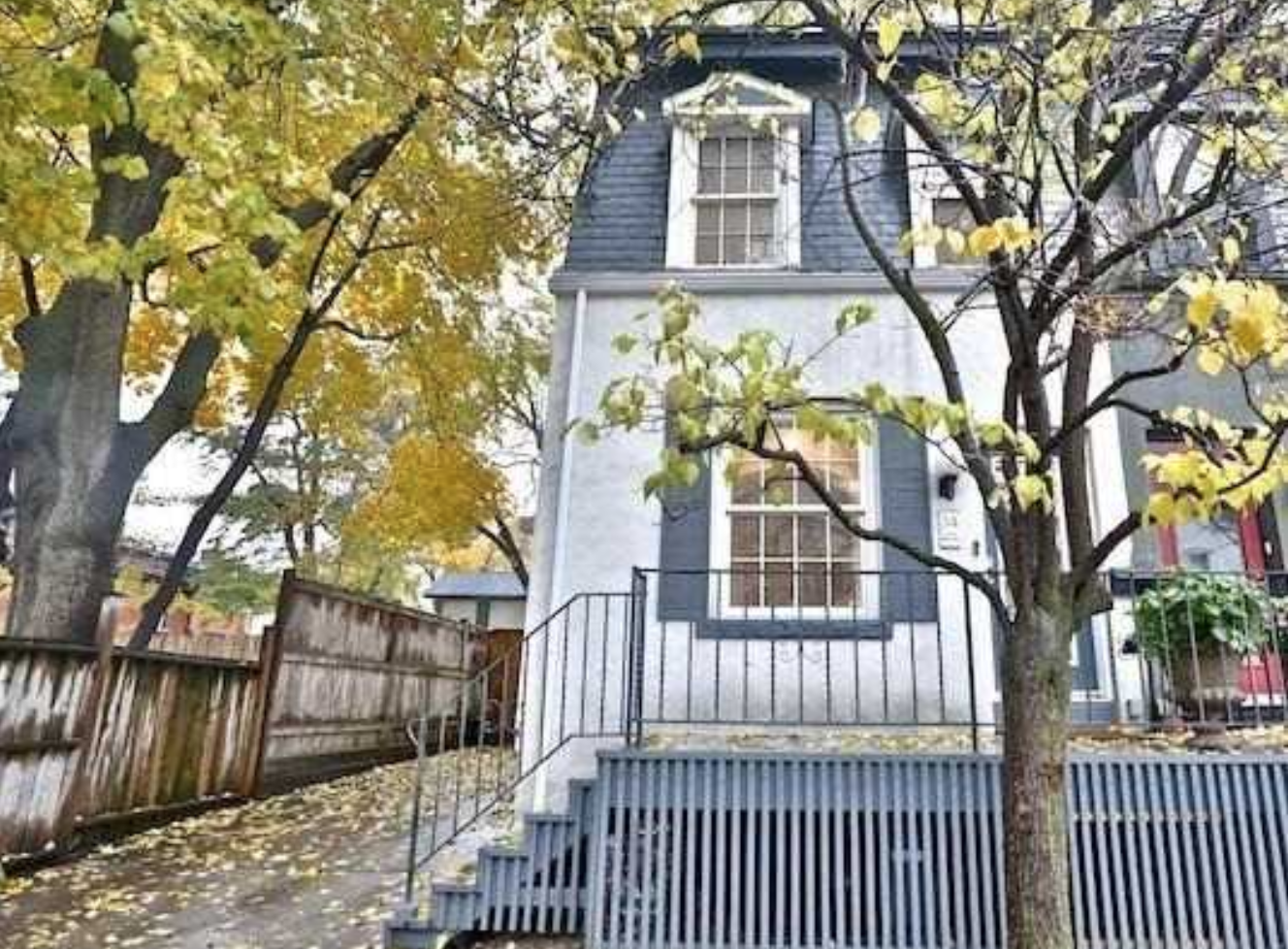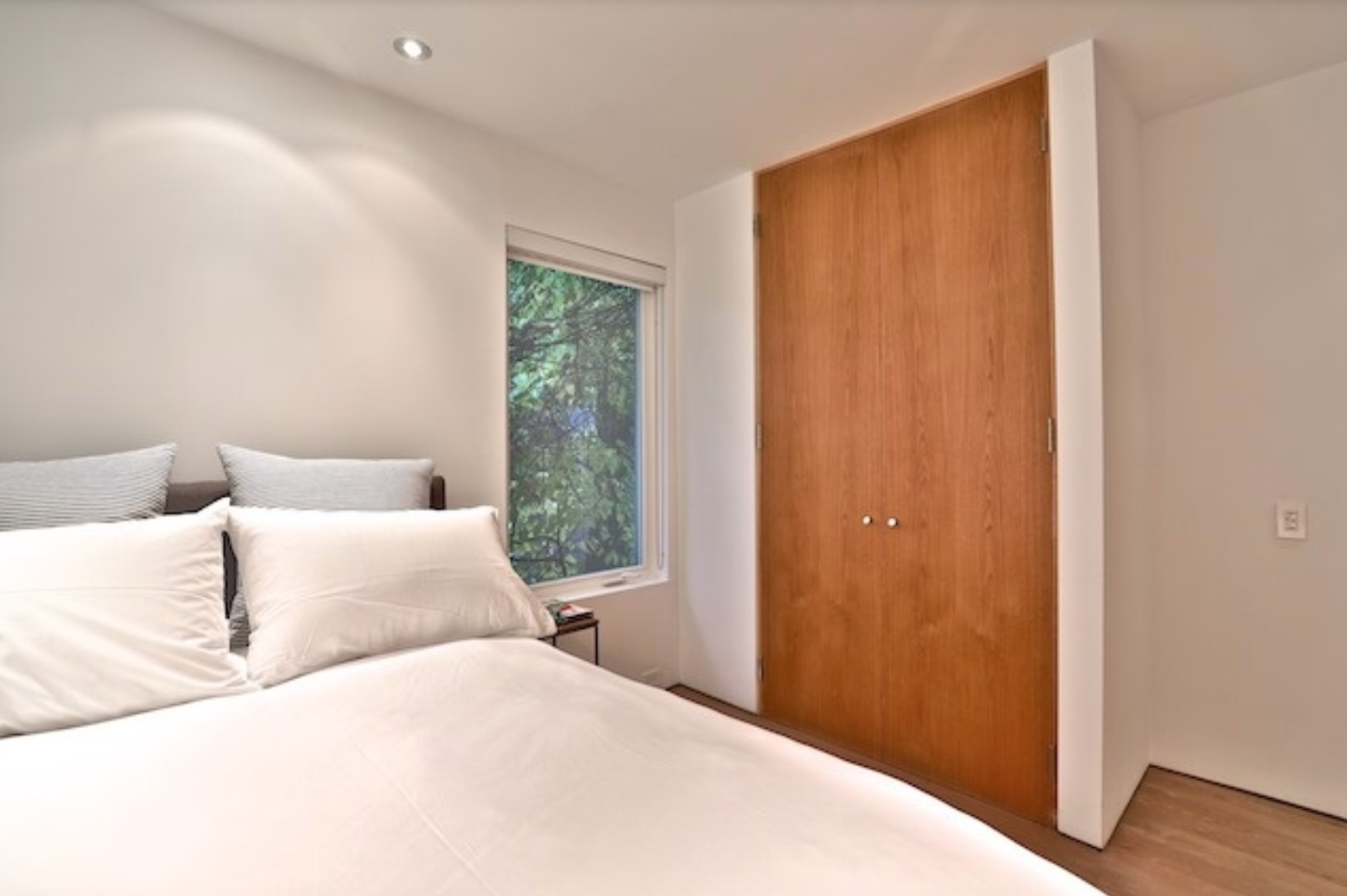 34 Bishop Street, Yorkville
Why would I feature a renovated house in Yorkville as my best value this week? That can't be right. Right? I realize at first glance it seems unlikely, but hear me out for a sec. There's one thing I've learned to be true: our long help assumptions of what value in real estate looks like, are more likely to steer us in the wrong direction than not.
Comparing it to an equivalent condo in the same neighbourhood, which now can garner $1,600 a square foot, and maintenance fees over $1 per square foot. That puts a condo in this neighbourhood, in this condition, with this square footage, at around the same price, BUT with an additional maintenance cost of $1,500 to $2,000 a month. Without the extra parking spot. Without any of the originality and private, ground level front door.
Say you're looking for a small, turnkey abode in Yorkville, with a budget under $2 million. Would the focus of your search be on condos? Most likely? Yet here it is, a house that presents a much better value for the money, offering everything you want, right where you want to be, hiding in plain site. Without a scheduled offer date to boot, you could, like the lucky buyer did in this case, scoop it for a little under ask.
Listed by Chestnut Park Real Estate Ltd, Brokerage / Katie Rennie / Julia Knowlton
2 Bed, 2 Bath, Basement Unfinished, 2 Parking / $1,895,000 / Sold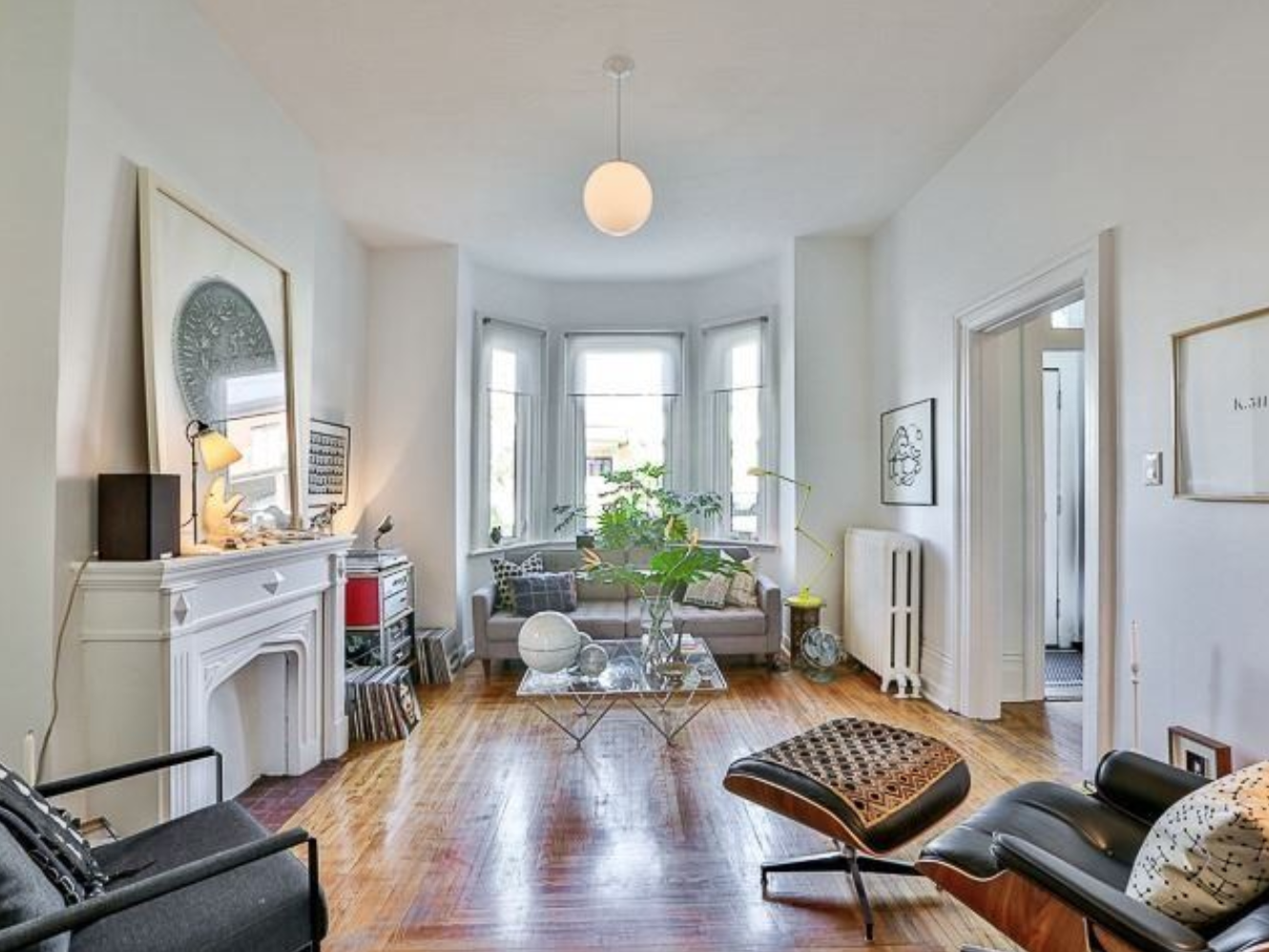 29 Alma Ave, Little Portugal
The 1 to 1.5 million dollar range is tough for house hunters looking to house a family. Yes, it's come to that. A client put it to me this way: "it feels as though we're having to rehab the housing stock left to rot by the previous generation." Fair enough. And we have to pay a million for the honour of doing so. Ugh.
Hence my happy dance when entering a Victorian house in that price range that's been lovingly cared for. A ready to inhabit house with newer roof, windows and wiring? Really?! Without the vapid reno 'fix' found all too often in this price range? Yes and yes. The original period charm is all there with 10 foot ceilings on the main floor, and 9 foot on the 2nd. And despite its small stature from the street, the house is long on elbow room beyond the traditional three bed house, with an extra bedroom/office upstairs, a basement with decent ceiling height, plus a 400 square foot finished garage. Nice.
The most obvious objection is its location just off busy Dufferin Street, with a new condo development in the works across the street. Living next to a construction site and main street are two of the most common 'deal breaker' issues for buyers that I know of. But that's also precisely why you can find a house in such great shape, offering so much space in that price range. So if the quality of the house itself and your budget are more important to you than immediate location, you'll definitely want to check this one out.
Listed by Bosley Real Estate Ltd, Brokerage / Amy Williamson / Jesse Boyer
4 Bed, 3 Bath, Basement with Walk Out, 2 Parking Garage / $1,199,000 / Sold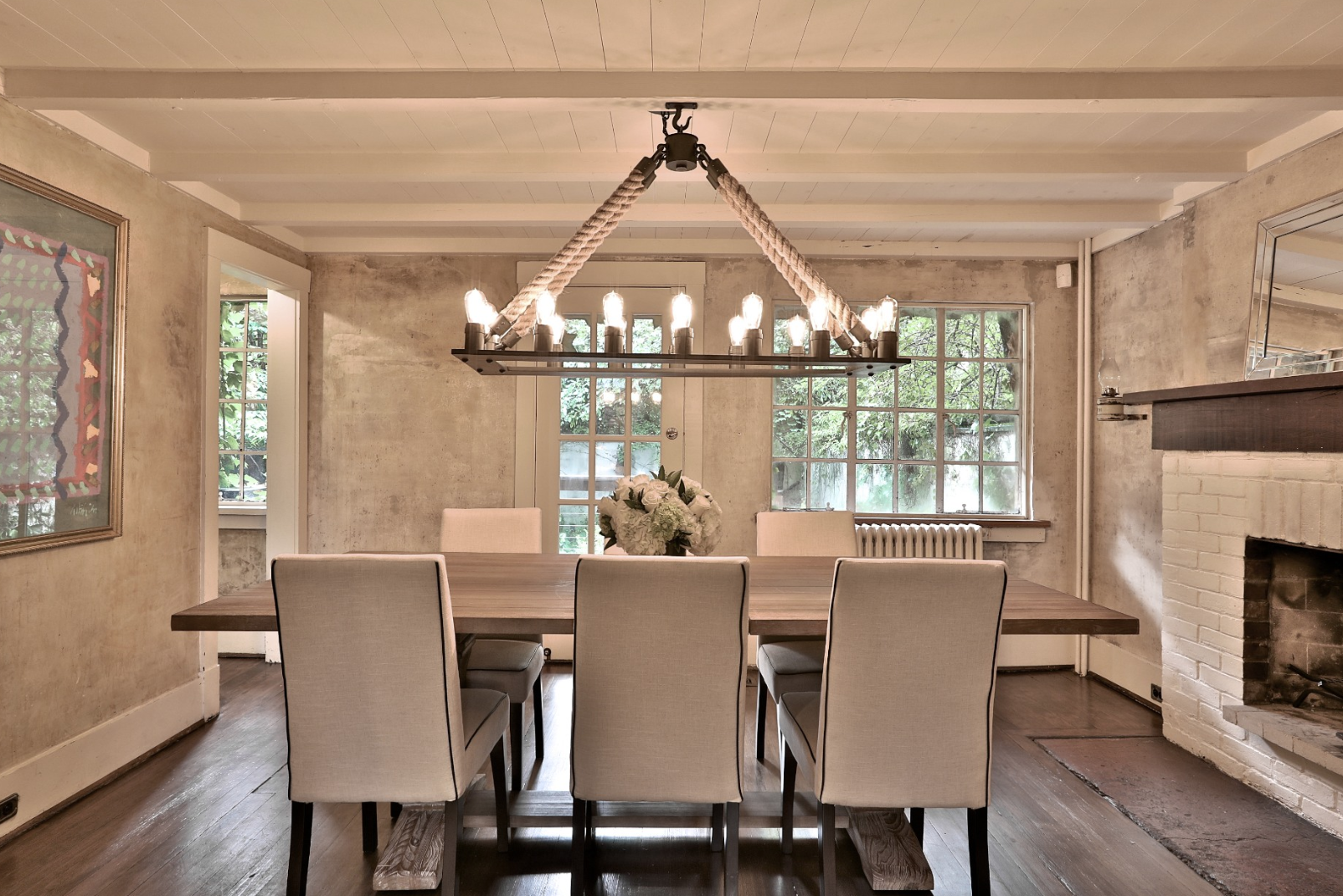 83 Alcina Ave, Wychwood
Backing on to Wychwood Park, this 2 storey semi was built in 1911 by artist George Reid. I'll admit to being romanced, no make that full-on seduced, by this quiet and private, old world oasis. The double height space of the main living area is just as it looks, warm, enveloping and upliftingly lofty at the same time. The walk-out from the dining room to the walled secret garden is as enchanting as it sounds. The finished lower level complete with sauna is a well executed and practical addition. What the average buyer will have to overcome are the servant proportioned stairs, a layout that separates the master bed to the other two bedrooms at the opposite end of the house, the slanted ceiling height limitations of the second floor, and the unusual kitchen accoutrement. But, let's face it, this isn't for the average buyer. Romantics only need apply. Gush…
Listed by Chestnut Park Real Estate Limited, Brokerage / Sarah B. Giacomelli and Dawna Satov
3 Beds / 4 Baths / 2 Parking / $1,895,000 / Sold
51R Indian Grove, High Park North
I 'll admit to the occasional agent lookie-loo and this historic coach house, hidden in High Park backyards, I just couldn't resist. I was too busy to visit it last time it was on the market, which was just spring '17 when it sold for a million less than it's listed for now. I'm not sure how that kind of price hike can be justified. Especially after last year. But let's ignore the price for a moment, and just soak in it, shall we? This is 3,000 square feet of detached, old and new, quiet, no detail missed space. So an amazing house in Toronto now costs 4 million dollars. Really? Yikes.
Obviously the owners didn't have to skimp … anywhere … on anything. Marble counters, fir windows, doors and custom millwork, exposed brick walls, slate roof, copper eaves, there's no end to the material splendour of this house. But yeah, it's easy to love expensive things… so I'll move on… after just one more look… ahhhhhh.
Listed by Sotheby's International Realty Canada, Brokerage / Brent Park / Graham Connaughton
Detached / 4 Beds / 4 Baths / 3 Parking / $3,999,500 / Offers Anytime.
106 Shaftesbury Ave, Summerhill
I've always wondered what the world looked like behind the tin man facade of Shaftsbury. 'Twas a fun visit. There are workshops filled with the stuff of a maker, on almost every floor. For the buyer dreaming of the delicate project of rehabbing a grand dame of a detached Victorian, here you go on a silver platter.
The obvious strikes against this one are its lack of parking, which for a $2 mil price tag is a tough sell; the train tracks across the street, another 'can't-ever-change' objection; not to mention the massive reno required on top of the sticker price. Unsurprisingly, it's been on the market for awhile now. Since July - a Toronto eternity.
But on this street, parking is actually easy to find, and despite the train, this neighbourhood pocket is as quiet as a central spot can possibly be. The basement AND the attic spaces, both incredible bonus areas have high ceilings (no need to dig). You have Yonge to your right, the Ravine to your left and more square footage than you can dream of.
I can see this house having appeal to co-buyers looking for a divisible house, using all 4 floors to their max thanks to the main stair along the wall and generous ceiling height of both the basement and the attic. Because of its inherent parking / train track / small lot limitations, this relatively 'marginal' property could work brilliantly for two buyers, who could otherwise never afford to live in that neighbourhood. For a million each to start, they could get into Summerhill, in a generously proportioned house, awaiting their personalization. Or one buyer could rent out part of the house for a tidy profit.
Listed by Chestnut Park Real Estate Ltd, Brokerage / James Strathy Warren / Serguei Endinian
Detached / 5 Beds / 2 Baths / Full Basement / 0 Parking / $2,195,000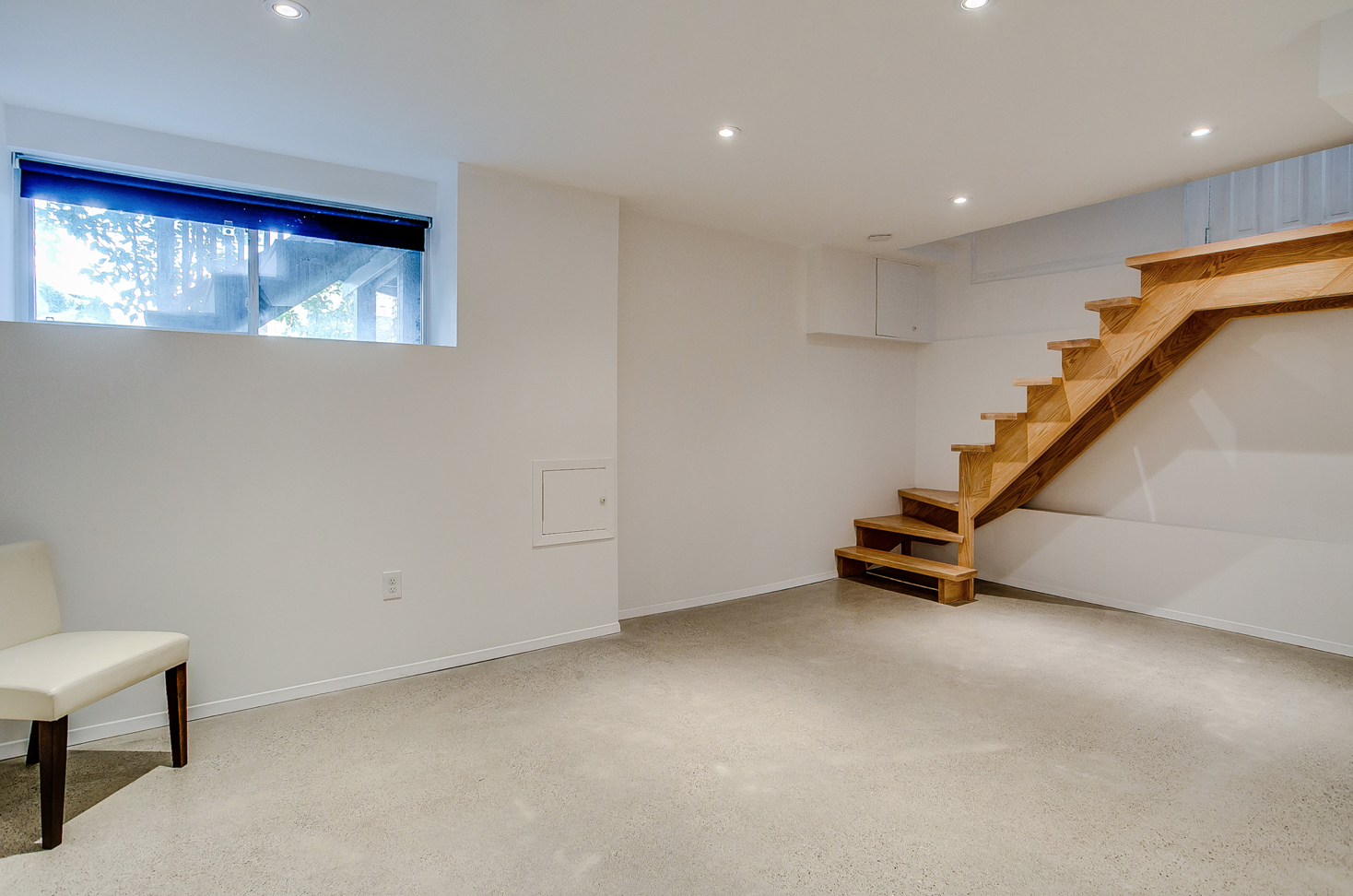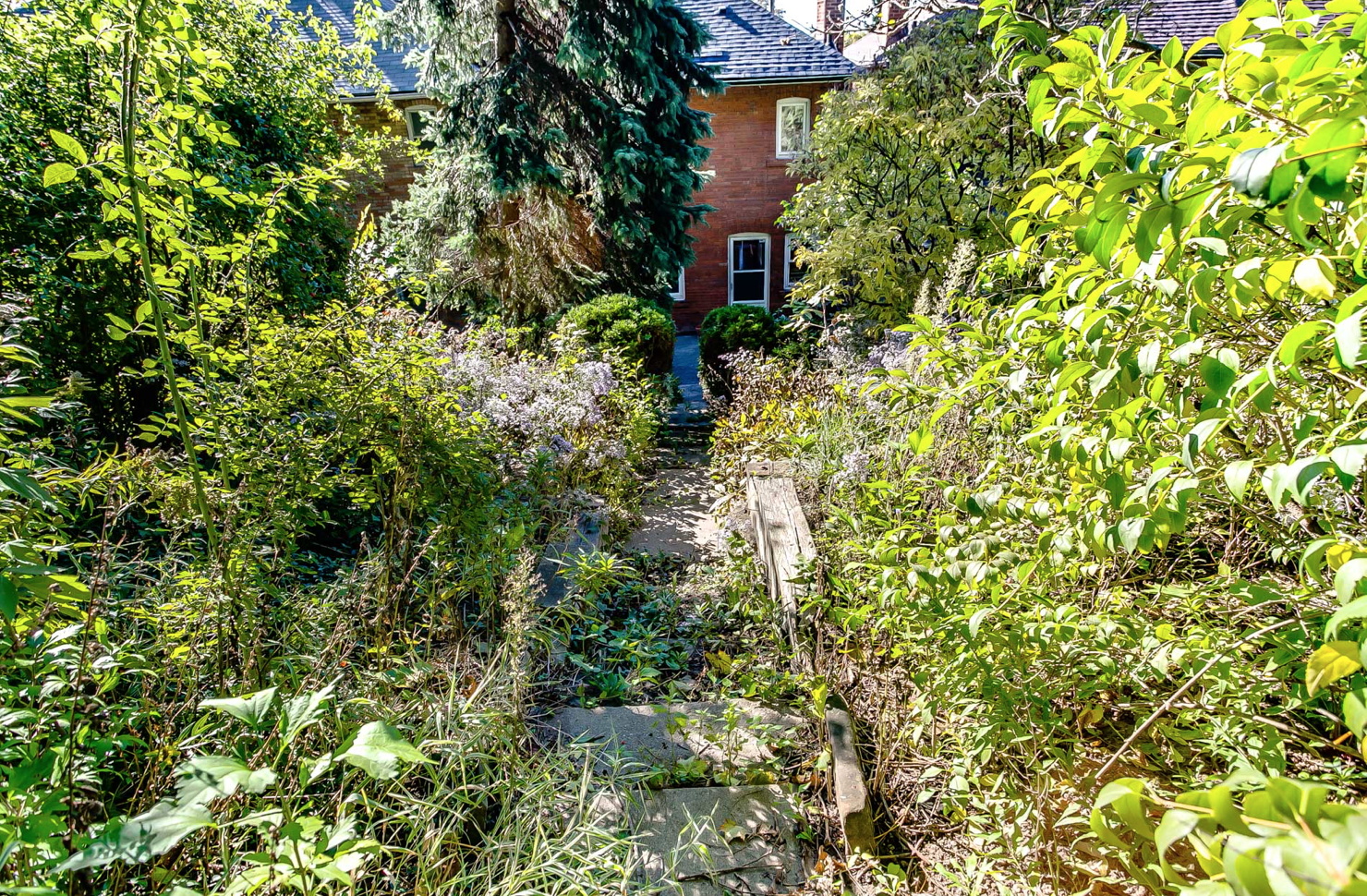 658 Davenport Rd, Annex
This detached with parking ditty, at the top of Albany Ave was a lovely surprise. I'm always curious about the houses on the north side of Davenport, especially the ones with the super long backyards up the escarpment. This is among the best. The sunny office next to the entry is a happy moment. The views to the North, from every window, are all green. A remarkably private, sloping up the hill, green. The plan is a 'refreshing-for-Toronto' square, the flow from room to room feels natural; every room is a respectable size.
What I appreciate best about this one though, is the touch of the owner. The decisions that were made. What they did, they did with care (and no doubt serious investment). The rest is left as is. This house offers a poured concrete floor basement while the upper two floors remain mostly original. I'm always impressed when owners choose to address certain things right, rather than spread their budget thin. A welcome and rare balance.
Listed by Wright Real Estate Ltd Brokerage, Simon Wright
Detached / 3 Beds / 2 Baths / Finished Basement / 1 Parking / $998,000 / Sold